OUR STORY
Here at Freedom Real Estate Group we know you are looking to make enough passive income to do what you want and to add turnkey properties to your real estate portfolio but maybe you think you need to be rich to invest in real estate or are frustrated with the "same old way" of investing. However, you should be able to take control of your financial future, which is why we created Freedom Real Estate Group, because we thought the same thing. For over a decade we've helped scores of investors from around the world find real estate investments in Southwest Ohio. 
We've created a simple 3 step plan so you can do what you want with your passive income:
Visit TurnkeyOhio.com

Schedule a free strategy session

Find great turnkey investments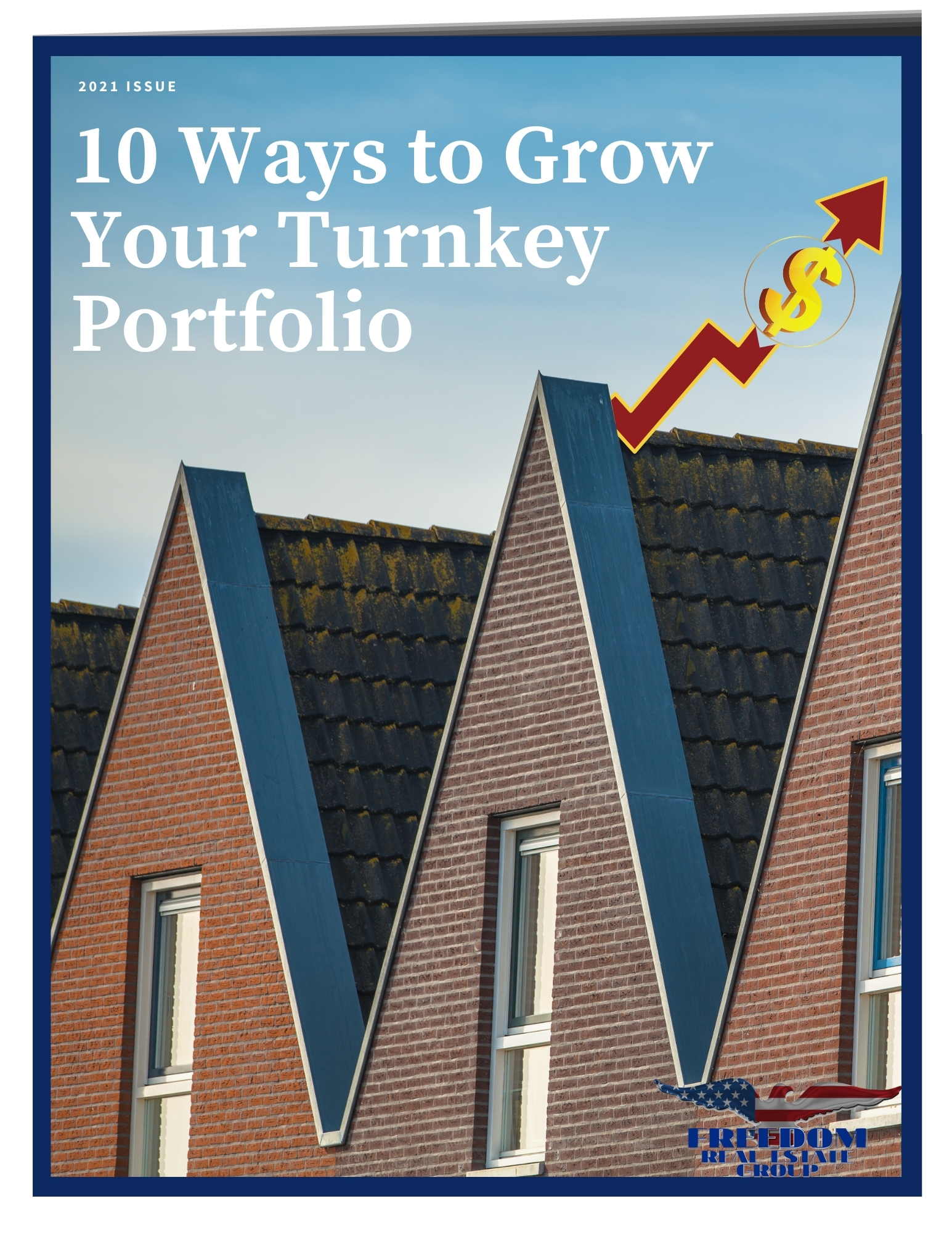 In the meantime see these 10 Ways To Grow Your Turnkey Portfolio so you can avoid seeing poor returns from your current investments, risk investing with an inexperienced partner and instead have a variety of investment properties, in-house property management, 1% rent to purchase ratio and more!
OUR MISSION IS SIMPLE
Freedom Real Estate Group was built for investors by investors.  With over a decade of experience in buying, selling, rehabs, brokerage services, property management and more.  This company was built to help other people who like us, have the desire to achieve true freedom through real estate.
We are an Ohio based Real Estate Company that does everything from standard rehabs, fix and flips, wholesale deals, turnkey cash flow properties, multifamily, property management and brokerage services.
Freedom Real Estate Group buys homes across the state of Ohio with our primary markets being in Dayton and Cincinnati.   We have been on the cutting edge of this hassle free home buying process for over a decade.
We are a large group of industry veterans that includes Investors, Real Estate Agents, Brokers, REO Specialists, General Contractors and Property Managers. Our primary office in Centerville, Ohio is headed by Dani Lynn and Flip Robison. In addition to our in house team we have project managers and additional team/crew members we rely on for acquisition services, property inspections, professional service, repairs, rehab, and all licensed trades.
Why Choose Us?