You've found a turnkey company you want to work with. You like their team. Their product seems great. The amount of money you're going to make is better than you expected. Now you ask yourself – "Should I get an inspection?" We will answer that question with a question – "Would you buy a car without test driving it?"
As a turnkey investment property buyer, your test drive really is your inspection. Most turnkey buyers aren't buying properties within driving distance to their home. Many aren't even buying properties within their state. In fact, most buyers that we work with at Freedom Real Estate Group are from California. The best way you can protect yourself is through a third-party inspection. Afterall, the biggest question you have is "What is wrong with the property that is going to cost me big time soon?"
But wait. Isn't a turnkey property supposed to be already rehabbed and perfect? Yes and no. No property – new, 10 years old, A Class, D Class, – none will be absolutely perfect. You can build a custom home from scratch, send in an inspector, and they will come back with at least 10 items to repair. It's what inspectors do. They find things. Imagine getting a report back that says the house is perfect. If that happens, get your money back and hire someone else. They're not doing their job.
Any reputable, transparent turnkey company will allow you to do your own inspections. If they won't allow inspections, run.
There is absolutely no reason an inspection should be denied. The only reason would be there is something to hide. Be sure to ask the turnkey company you're working with if they do their own inspections. At Freedom Real Estate Group, we do our own inspections prior to the rehab beginning and once the rehab wraps up. Not only do we do our own inspections, but we use a third-party to do those. We do not use any in-house staff or rehab crew members to do our inspections. Why? We want to make sure we don't miss anything on our properties. It also provides clients a bit of reassurance that they're not reading reports from a team member who might have a reason to skew their findings.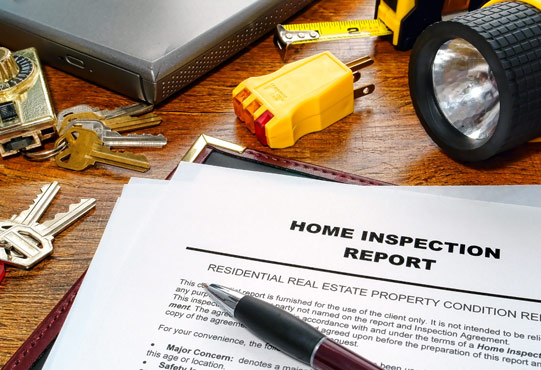 Some questions to ask to verify you're getting a good deal:
Can I have my own inspection done? If the answer is no, your follow up question should be why. I am not sure if there is a good answer to why they wouldn't allow it but you should ask anyways and then politely decline working with them.
Do you do inspections on the property prior to the rehab beginning or after it's over? If the answer is yes, ask for copies of those reports. Again, if there is nothing to hide, they should willingly hand those to you. Here at Freedom Real Estate Group, we will gladly supply our turnkey investor clients with copies of all inspections done.
Ask for a copy of the scope of work. Every rehab team and turnkey company should have a scope of work on the property. This will give an idea of prior issues and items being repaired. It is also a good idea to supply the scope of work to your inspector so they can double check those items are repaired.
Should I schedule my inspection prior to signing a purchase agreement or afterwards? This will depend on the company. Some companies will allow you to do inspections on the property after you have signed a pruchase agreement with the caveat that any issues can be remedied before closing. You can also ask to do the inspection prior to signing a purchase agreement. Most companies will allow you. The only risk you run is while you're waiting for an inspector to get there, get the report back, and evaluate, that property is likely already sold and you have wasted your time and money. This is why Freedom R.E. Group's agreement has a clause built in to allow our clients a remedy for any repairs they feel necessary after they've gotten the inspection and signed the purchase agreement.
Inspections are absolutely recommended and a necessity for any smart investor. It may cost you a bit of money up front, but what is $300 on a $100,000 investment? That $300 expense could save you from a costly mistake. If a turnkey company isn't willing to allow an inspection, you know our answer to that. Run. Fast. Then call us.