Dani Lynn Robison is no stranger to real estate. In fact, she is a member of the esteemed Forbes Real Estate Council and is Co-Founder of her own turnkey investment business – Freedom Real Estate Group in Dayton, Ohio. With her rapid success in real estate over the past 10 plus years, we sat down with her to find out a bit more about her success, what she's doing now, and the advice she has for real estate investors.
Q: How did you get started in real estate?
A: Flip (her husband) and I spent about 10 years of our life after college traveling on cruise ships as musicians and art auctioneers. Once we were back on land, we both wanted something that required less travel and put us in one place. I decided to pursue and learn three different interests of mine and choose one. First, I tried finance. Didn't like it. I moved on to mortgages and lending. Didn't like it either. Finally, I landed on real estate sales. I became a Realtor and guess what? Didn't like it either. Flip and I both became Realtors in 2008 at the height of the recession. It was tough. So we decided to attend an educational seminar put on by Phil Grove. Soon we became part of his expert panel as we were his most successful students. After a few years investing in real estate in Texas, Florida, Arizona and other states, we were turned on to the concept of turnkey investments. I loved the idea because it is all about helping others create cash flow and financial freedom for themselves which was exactly what we were passionate about doing for ourselves. Now we could help others do the same and they could benefit from our experience and knowledge. We started doing it and haven't looked back.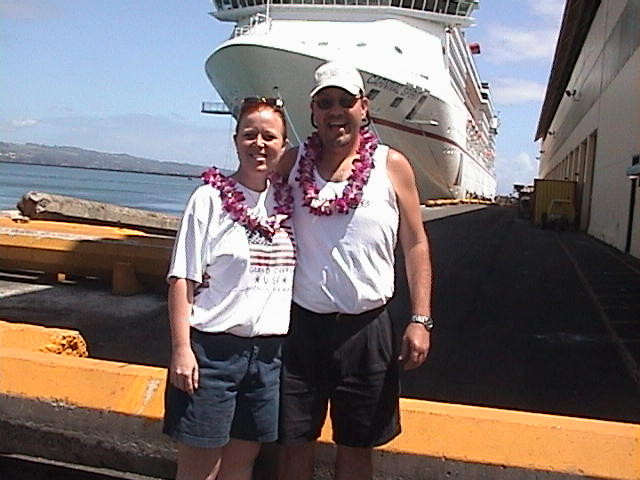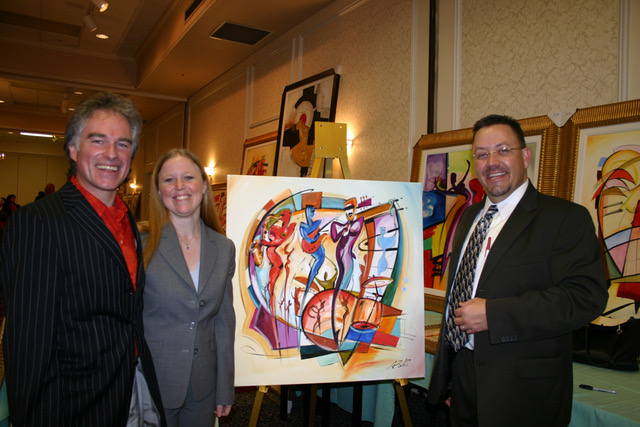 Q: Tell us a bit more about your current business and what you're doing.
A: My main focus is turnkey investing. Basically, we buy properties, rehab them to our standards, rent them to a tenant, put property management in place, and in turn sell it to a real estate investor who wants monthly cash flow without the hassle. It's an all in one, done for you real estate investing system. Most of our clients are busy professionals who understand the power of building wealth with real estate and they want to get involved, but don't have the time, resources, knowledge or even interest to learn more about it. An added bonus of investing this way is your investment doesn't have to be local to you. With turnkey, you're able to select markets with high returns that may be across the country. As long as you're partnered with a trustworthy turnkey company, your asset should be well taken care of.
Q: Your business is located in Dayton, Ohio. Why Dayton?

A: Dayton is great for generating cash flowing assets. A few things play into that. One, you can buy property much cheaper here than in a lot of other metro areas like Los Angeles, Miami, and Chicago. Here, a single-family property that has 3 bedrooms, 2 bathrooms will cost you as little as $75,000. Try getting that in one of those cities I just mentioned. With that $75,000 investment, you're cash flowing about $730 per month after taxes, insurance, and management fees. That's a 12% return on your investment. Once you get into properties with two units and higher, the returns can get even better. We offer some properties with 15% returns. Two, the greater Dayton area has a history of a greater owner to renter ratio. Right now, it's about 60% home owners and 40% renters. That means there is a solid number of renters in the area needing housing. Three, it's a stable economy. There is definitely growth happening in the greater Dayton and Cincinnati area. The urban core of both cities is booming. Dayton has some staple businesses that have long been here and will continue to be. For example, Wright Patterson Air Force Base, one of the largest research bases in the military and the largest single-site employer in all of Ohio is based in Dayton.
Q: So why not just do real estate investing and rentals myself?

A: I've been a real estate coach since 2010. Over 90% of students fail. Either they don't have the time, passion, or money. It's always one of those. Seasoned investors have all experienced failure. It's part of learning. Failures that have cost us hundreds of thousands of dollars. We've done it. If you want to do it, more power to you. Real estate has a huge learning curve. Plus it's full-time. If you do it right, if you do it well, it's more than full-time. With no experience in real estate, you'll likely find yourself with a money pit of a property, get frustrated, and give up.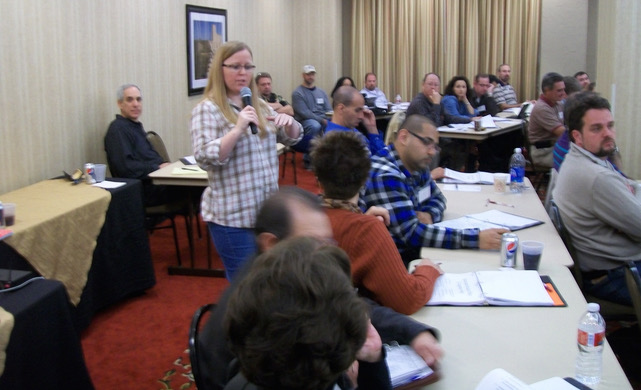 Q: How does turnkey investing compare to investing in the stock market?

A: I love the cash flow and asset protection aspect of turnkey investing. Renters will always exist. There will always be demand. Plus, if you decide to sell off your properties, you will always have a tangible asset that has worth. Also, real estate isn't as volatile as the stock market. Even if the real estate market crashes, there will always be a recovery. Plus, if it crashes, you fall back on cash flow. It's rare that rents go down – even in a recession. They may not increase but you will still be getting consistent cash flow every month. It's just not the same with the stock market.
Q: Speaking of a market crash, how do these assets weather that?

A: When you're buying turnkey properties, you should be buying for cash flow. Yes there are a few markets that boast appreciation as a selling point. I never advise that. Appreciation is speculative and never guaranteed. If you have a 10-year plan, what happens when the market crashes at 9 years and 9 months into your plan? Not good, right? Buy turnkey properties for cash flow. Appreciation is an added bonus when you decide to exit. Your goal shouldn't be to have $1 million dollars in your bank account. It should be to have $10,000 in cash flow coming to your mailbox every month. That's how you achieve true financial freedom.
Q: What does the future look like for Freedom Real Estate Group and you?

A: I plan on continuing to work on and expand our turnkey business. We've been able to meet some great people across the globe. I love it. Especially the wonderful success stories. We plan to expand into some other markets. By the end of 2018, we will be expanding into Cincinnati. We're hoping within the next 12 months to have a presence in two other markets as well but that is still in the works.
Q: Finally, what advice do you have for someone new to real estate investing who wants to begin?

A: If your passion is real estate, find someone local and learn from them. Always have the mindset of there is something new to learn. I'm still learning. If your passion is different from real estate, as in you're a doctor, teacher, or dentist, align yourself with a real estate investment professional to define and set your goals. That's how I approach all client conversations. I want to know your goals so I can put you on the right path to get there. Real estate is a great asset for passive income. If you're a busy professional who doesn't want to quit their job and get into real estate full-time, turnkey investing may be a good option. Eventually, once you've built a healthy portfolio, you're working because you want to – not because you have to. That's true financial freedom.
Want to learn more about Freedom Real Estate Group?
Contact us via the form below!