Why You Should Forget Airbnb and Other Short-Term Rentals as Long-Term Investments
When looking for your next coastal family vacation or a chic, modern apartment in booming cities such as Nashville, Airbnb is a great surrogate to your typical hotel stay. With its rising popularity, it is easy to think this would be your next greatest investment opportunity. But that strategy is not the "piece of cake" it seems to be. While we suggest checking them out for your upcoming weekend getaways, we do not suggest short-term rentals for your long-term investment purposes.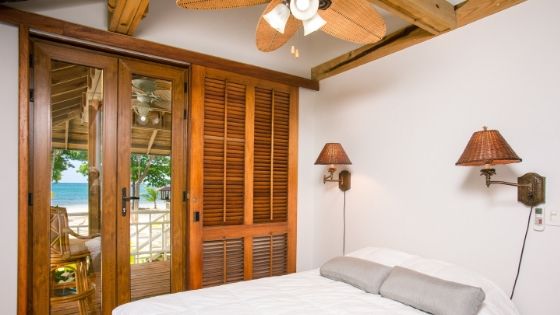 Here are our Top 5 reasons why:
1. Unpredictable
Short-term rentals have the potential to wreck your cash flow if they are not rented 90% of the year. Who wants to deal with managing and calculating that? Turnkey real estate is considerably more reliable here in the cash flowing world. In the Dayton market, for example, our tenants are staying in turnkey rentals an average of two years! That is two years of headache-free, investing.
2. This is a TREND and not proven long-term.
Airbnb made its first debut in August of 2008. Although over the last ten years it has been popular among travelers worldwide, there is no concrete proof that owning short-term rentals will be successful long-term. This is because consumer demand is always changing as we know. Trends are great but remember, they come and they go.
Rental properties, in general, have been around for hundreds of years and continue to prove why we, as educated investors, entrust our money into long-lasting investments.
3. Isn't ideal investing supposed to be hands-off?
With short-term rentals, you have the constant headache of trying to manage the property from a distance. You are in constant contact with the real person managing your property, appointment setting, cleaners ensuring your property is up to par with the competition, and even worse negative reviews. One negative review can make or break your business.
With turnkey real estate investing, you do not have the same situation working against your business.
4. Excuse me? Even more money?
Fees on fees on fees. Not only will you have to set aside larger reserves for vacancies but also housekeeping multiple times per week, higher property management fees, and if your property is coastal…. hello additional flood and hurricane insurance. All of the instances mentioned above can ruin your desired cash flow and the intention here is to make money.
5. Play by the rules…. What rules?
The rules that might apply to your short-term rental in Phoenix might be vastly different from your short-term condo rental in an HOA neighborhood in Dallas. With each city, the rules and laws governing these short-term investments are ever-changing. Not to mention there are different ordinances as well as taxes per property. How is anyone supposed to keep up with that?
With turnkey real estate investing, we do not buy in HOA communities and Ohio is a landlord-friendly state meaning the rules and regulations are there to help you.
As mentioned before, we love Airbnb and the flexibility and range it gives to travelers across the globe but short-term rentals are not guaranteed. The trend is great, for now, but if you are looking for a hands-off, cash flowing, long-lasting investment for years to come… this is not the route for you.