Every company has behind the scenes team members that without them, the entire organization would fall apart. Tiffany Biddle is one of those team members. If you ever purchase a property with us, you will meet Tiffany during the process. Soon, you will realize her ability to juggle a hundred things at once can truly save your sanity. We sat down with Tiffany to learn a bit more about her role at Freedom Real Estate Group, what she loves about her job, and a bit on her personal life.
What do you do here at Freedom Real Estate Group?
I take a property from Freedom signing a purchase agreement to us closing on it. Then I step back a bit and take over again when a client signs a purchase agreement. I take it all the way up to closing. I coordinate all the events that happen in between whether it's appraisals, inspections, lender documents, title company needs – really anything. I am the go-to person that keeps everyone on track and makes sure that closing day goes smoothly.
Tell us a bit more about your background.
I was actually a nanny right out of college. I didn't get into real estate until my husband, who works for a title company, told me about a job opening. My husband, Scott, actually works for the title company we use for all our closings.  I took the job with another real estate company, enjoyed the work, and found my way to working here at Freedom.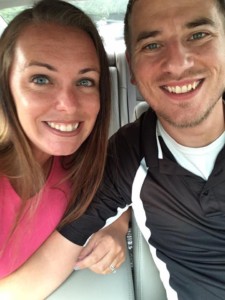 Where are you originally from?
I am from Washington, Missouri, which is about 45 minutes outside of St. Louis. I moved here in 2010 to be a cast member of a performing arts group. I've been here ever since.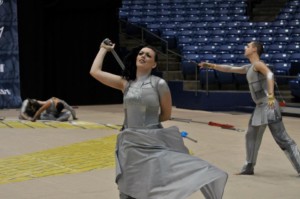 What do you like about turnkey real estate investing?
I love that it offers everyday people the opportunity to invest in real estate and even more that I get to play a role in their investment journey.
What do you like about working for Freedom Real Estate Group?
I love the people. Everyone that works here. I love the environment. Such a fun, team atmosphere. I also like the values of the company when it comes to our clients. We truly want a win-win for everyone and I think that's important. I am working for a company with integrity. The relationships that we have with our clients and lenders is great. I also love Fido Fridays and our Monday meeting fruit trays.
If you could give a client one piece of advice to make closing go smoother, what would it be?
Communication between the lender and the title company. Keeping them all in communication. That is something I try to do on my end but sometimes the client can help keep the title company in loop in regards to their lender and where they are in the process. If they're not a finance buyer, just make sure you have the cash ready for purchase.
What would people contact you about?
Questions regarding closing. Anything about where we are in regards to the property rehab being complete. If they've purchased the property and it's still in rehab, I provide rehab updates and photos to the buyer. If they want to schedule an inspection, I take care of that. If an appraisal needs to happen, I will coordinate that with the lender. Of course they can always contact me for anything and if I don't know the answer, I will find out or send them to the person that's best to answer it.
In your time away from the office, what do you like to do in your freetime?
I like to run and read alot. That's about all I do right now. Well, recently I've been doing home projects because we just bought a house. But that's starting to wrap up so I am getting back into running and reading.