If we have said it once, we will say it a million times, the rehab on your turnkey property can completely leave you sunk. Big time.
Most turnkey companies have standards. Let's rephrase. Most good turnkey companies have standards. But what are those standards? This should be one of your first questions when speaking with a turnkey company. Here's why.
The entire reason you invest with a turnkey company is because you want the process done for you. You don't want to deal with the rehab. You may not even have the time, knowledge, or contractors to do such a large scale rehab. That's why you work with a company like us. We take care of that entire process. However, you should know what your turnkey company checks for and repairs as part of their standards.
Biggies include the roof, water heater, HVAC, plumbing, and electrical. But how do you know what to ask on those items? The best question is warranted life span. Any good turnkey company should offer you a warranty on the life span of major items. If there is any issue related to our rehab in regards to plumbing, electric or any other item within one year of ownership, we repair it or replace it as needed. We give warranties for HVAC and water heaters for three years after purchase. Freedom Real Estate Group offers a 10 year warranty on the roof of all turnkey properties. If anything happens to the roof on any turnkey property we sell, beyond an act of God or tenant damage, we repair it. How is that for peace of mind?
Those are the biggies. But don't forget the small items. Do they trim back bushes and limbs away from the property? Are batteries replaced in smoke and CO2 detectors? Is CPVC piping on exterior walls replaced with upgraded (and nearly burst-proof) PEX? Do you install carpet or hard surface material in living areas? Why are these questions important? To begin, limbs and brush near the property can do some major damage overtime. Limbs and leaves clog downspouts creating water issues on your roof and near your foundation. You cannot rely on your tenants to replace batteries in smoke detectors. Imagine the difference between a small fire damaged property and a completely demolished fire damaged property being a few batteries in a smoke detector. Like a flooded home in the winter? Neither do we. That's why all piping exposed to cold areas or outer walls is upgraded to PEX piping if needed. Hard surfaces (hardwood flooring) in living areas is not only more appealing to tenants, but better for longevity. Carpet is great in bedrooms but it can take a major beating in main living areas and require replacement more often (causing a hit to your bottom line). If hardwood is already present in a home, we refinish it. If Joanna Gaines from Fixer Upper has taught America anything, it's that anything with vintage charm and original to a home will be super appealing to today's renter.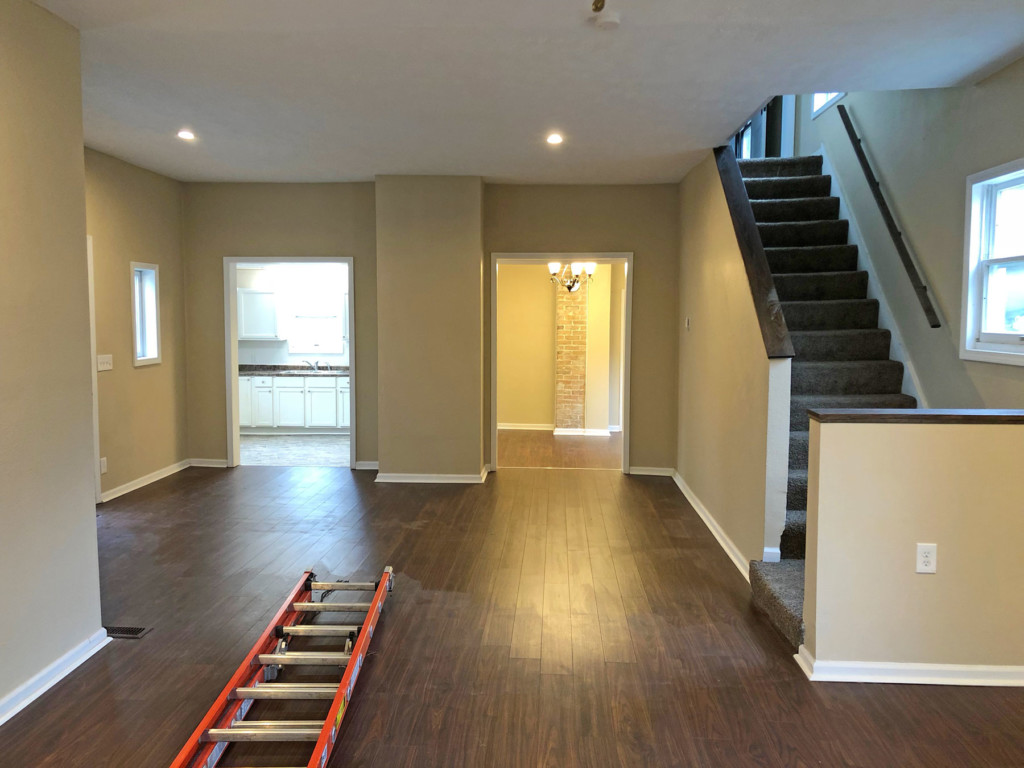 Finally, get it in writing. If your turnkey company is going to warranty the roof, water heater and other items, get that warranty in writing. This shouldn't be an issue for any reputable company. Our turnkey clients get their warranty in writing at time of closing. No need to ask us. Don't settle for an email, text message or phone call. Get it in writing. Again, this is another difference between a good turnkey company and the other guys that you want to steer clear of.
With rehabs, it isn't just the big items. Ask about the small ones. This is where the attention to detail will ensure you're investing in the right property with the right turnkey company. Trust us. We've heard the horror stories of other turnkey companies selling a property and within a few months, things are breaking left and right and the new owner had to foot the bill. If you wanted to spend money on repairing a property, you'd be doing it yourself. We have a list of standards for each and every property we work on. Whether it's a $72,000 home or a $150,000 home, we apply the same high standards to all our turnkey invesment properties at Freedom Real Estate Group.